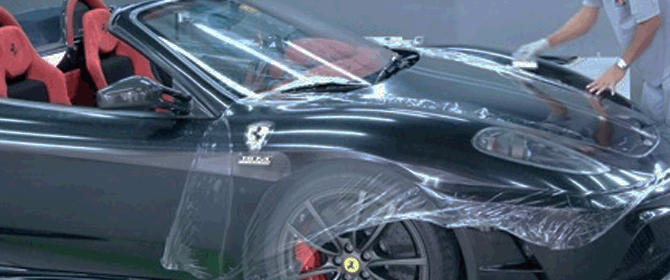 We know how you feel about your vehicle – there's nothing worse than that first chip in the paint! Paint Protection Film can be applied to any painted surface on your vehicle – from basic hood & fender packages, to complete front end protection or full vehicle wraps! Paint protection film will protect your vehicle's painted from rock chips, bug acids, sand abrasion, and more! Paint Protection Film is also commonly referred to as a "clear bra" or "chip guard" as well.
From a maintenance standpoint, paint protection films are a great investment on your vehicle. Not only will it protect the surface from chips and scratches, but it will also allow your paint to age naturally, without yellowing from sun exposure.
Benefits of Paint Protection Film
Protects paint from insect stains, road debris, road salt, sand, and minor scratches
Applies clear, without affecting the vehicle's paint color
Prevents scratches and scrapes caused by entering your vehicle or unloading cargo
Can be applied to any of the vehicle's painted surfaces
Can be removed safely at any time
Common Areas to Protect with Paint Protection Film

How Much Does it Cost to Apply Paint Protection Film?
Since every vehicle's design is different, please call us for a quote at (508) 762-4693.