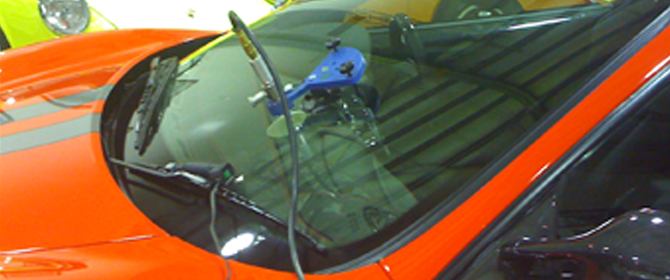 Our windshield chip repair service prevents windshield damage from spreading further, and removes the ugly blemishes! Not only can windshield glass chips (if not repaired) develop into cracks at any time, but their visual presence is a serious eye-sore! Repairing the chips at The Toy Wash is a quick, and inexpensive (usually it's free through your insurance!) process which will remove the blemishes and restore the structural integrity of the windshield.
How Does Windshield Chip Repair Work?
The windshield is cleaned and prepared for the repair
The windshield is inspected to ensure that the chip can be safely repaired
A specially-formulated glass resin is vacuum-injected into the chips to fill them
The resin is sealed and hardened with an ultra-violet light
Any excess resin is removed to provide a flat, flush, and almost invisible surface
How Much Does Windshield Repair Cost?
This service is coming soon! Check back for pricing.